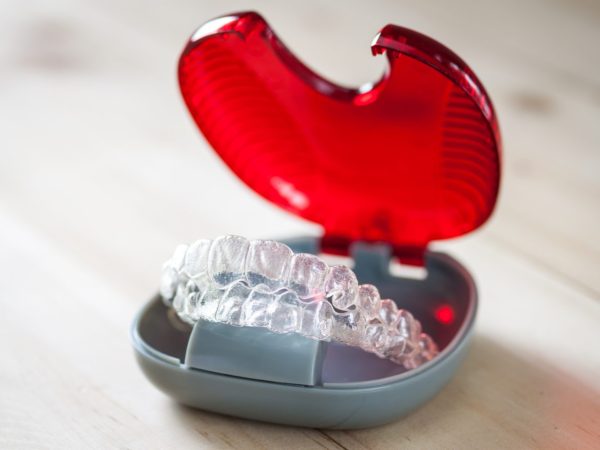 Do you want straighter teeth, but don't want the hassle of traditional metal braces? Invisalign clear aligners are a great alternative to traditional braces and might be the option for you.
Invisalign® clear aligners are made custom just for you. They are made to be almost invisible and fit snugly over your natural teeth. Each Invisalign® clear aligner shifts your teeth slightly, moving them vertically and horizontally, even rotating them when needed.
Your aligners are engineered to use the right amount of force in the right place at the right time. You will follow a custom treatment plan created by one of our dentists, changing your aligners typically every week or two. This allows your teeth to slowly move into your desired position.
Invisalign® treatment is able to treat most dental cases. Have gaps? An overbite? What about an underbite, crossbite, or even crowded teeth? Invisalign® can help with all of these cases. The best thing to do is come in to see one of our dentists so they can show you a treatment plan that is right for you!
Invisalign® clear aligners are easily removable, making them quick to take in and out for mealtimes. This makes them ideal for eating all the foods you like while keeping good oral hygiene in the process.